The Finding Stillness Retreat is a curated retreat experience deeply inspired to empower us to become more present within ourselves. Finding Stillness invites you to be fully immersed in the present moment and to travel inward and outward, as well as the space between. This retreat allows you to disconnect from your busy routine and enter stillness–creating space to process and let go of difficult emotions, connect to the deepest parts of yourself, and exist with gratitude in the present. Along the journey, discover what finding stillness means to you while traveling across the Yucatan Peninsula/Quintana Roo, EXPLORING the natural wild landscape and GROWING within your personal inner landscape through nature, community, yoga, adventure and so much more. My intention is to create a safe and welcoming environment celebrating all levels of experience, body types, races, genders and abilities. One that supports and empowers each of you to reach levels of deeper awareness and grow into your true self. May this retreat experience guide each of us to FIND STILLNESS in ourselves THROUGH NATURE…reminding us that the environment is "the one thing all of us share."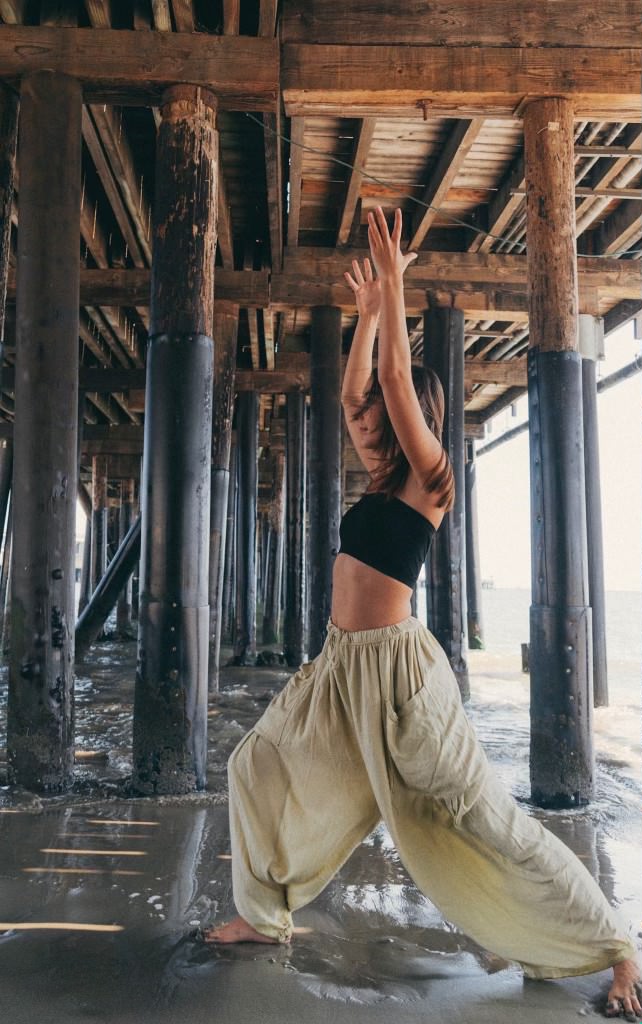 Finding Stillness invites you to explore, grow and connect to yourself, stillness and taking the moment to be true to yourself on and off the mat. This retreat is an infusion of unforgettable, life changing experiences immersed in nature, infused with soul expanding experiences within. Beyond daily yoga, journaling and meditation practices offered throughout the retreat, you will be guided to FIND STILLNESS outside of your practice through transformational adventure and nature inspired experiences. On this retreat you will be empowered to connect with the water element while exploring various cenotes and discovering underwater museums off the coast of Isla Mujeres. We will continue to connect to various elements through nature within the jungle and while experiencing the beauties of the Mayan culture:
Explore the UNESCO World Heritage site, Chichén Itza
Taste traditional cuisines and explore local artisan markets
A cooking class in a local home inspired by traditional Mayan dishes
7 days/6 nights double bed accommodation at our three beautiful retreat locations:

Casa Lucia in Merida;
Okaan Resort near Chichen Itza
Hotel Ixchel in Isla de Mujeres
$600 Single Room supplement available upon request

Twice daily Yang/Yin style yoga practices
Daily meditation, breath work and journal reflection
Cooking class/lunch in local home inspired by traditional Mayan cuisine
Three delicious locally inspired meals daily
Visits to swim/snorkel at two notable fresh water Cenotes "swimming caves"
Swim in the MUSA underwater museum off the coast of Isla de Mujeres
All transportation between the different accommodations/activities, including ferry from Cancun to/from Isla de Mujeres
Airport pick up/transport in Merida and pick up/transport in Cancun from Isla de Mujeres
Entrance fees to all visited venues including tips for specialized local guides
Flights
Additional meals and alcohol
Spa services
Extra excursions
Juliana Zappitell is a certified E-RYT 200/YACEP Vinyasa and Yin Yoga instructor from Santa Barbara, CA. Juliana was introduced to yoga in 2012 in her hometown of Delray Beach, FL by a close friend. Ever since, she has found solace in her practice during significant life transitions. Juliana started her own yoga community when she moved across the country during the global pandemic. She facilitated a safe space for UC Santa Barbara students living in uncertain times to move their body and connect with each other. She did this by starting a wellness blog and incorporating weekly hybrid yoga and meditation classes. As businesses began to re-open, she stumbled upon Yoga Soup and immediately felt at home. She furthered her understanding of the mind-body connection in the classroom by taking several courses in Hinduism and Psychology. She takes yoga beyond the mat and uses its principles to engage with mindfulness while traveling the world, going on beach walks, producing writings and videos, and forming communities.
In her words based on one of her favorite books, "The outside world along with the thoughts and emotions that come with these experiences can create a turbulent inner world. Stillness allows us to explore our mind without judgment and connect back to the self—the part of us that exists beyond the mind. Let go of how life "should" be and feel and experience life for what it is. I don't believe in telling my students what to do, but instead I invite them to get curious about their own bodies. I hold space for you to tap into your intuition and build trust within—you are your own spirit guide."
Juliana will also be participating in an Ayurveda Yoga Training in December to prepare for this retreat and is excited to implement this new wisdom into our yoga sessions. Ayurveda is a traditional form of Indian Medicine that focuses on keeping the bodily systems in balance throughout the use of diet, breathing exercises (pranayama), lifestyle routines and herbal intervention. In Ayurveda, it is believed that true health is only attained when there is peace in the mind, physical body and spirit. Yoga and Ayurveda are allied sciences; you will often hear them referred to as "sister sciences". Through these healing practices, we strive to become the highest version of ourselves.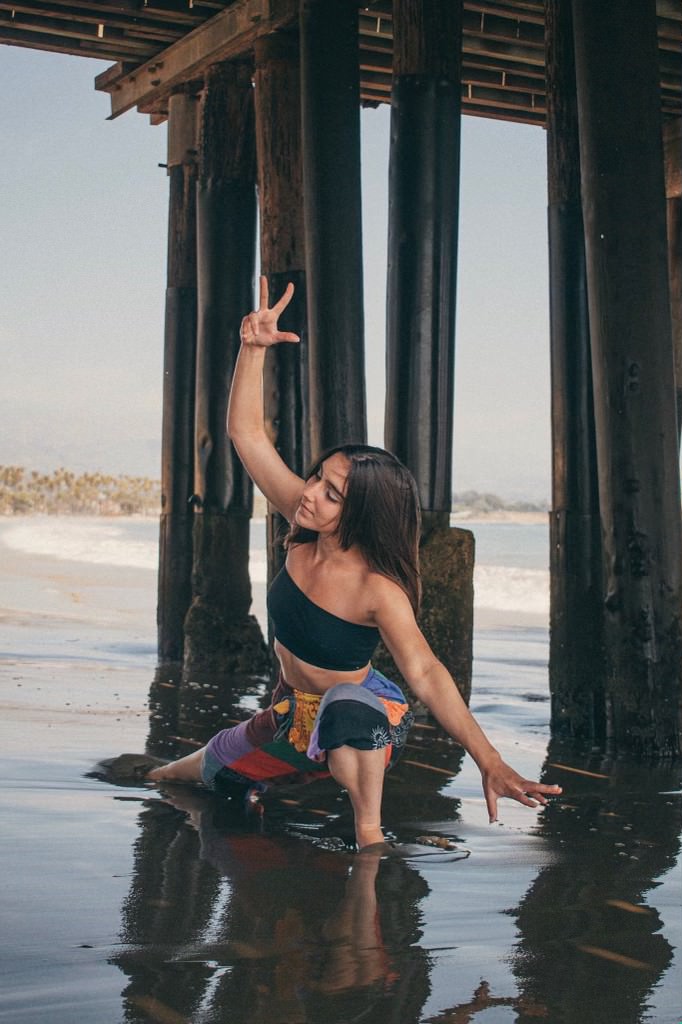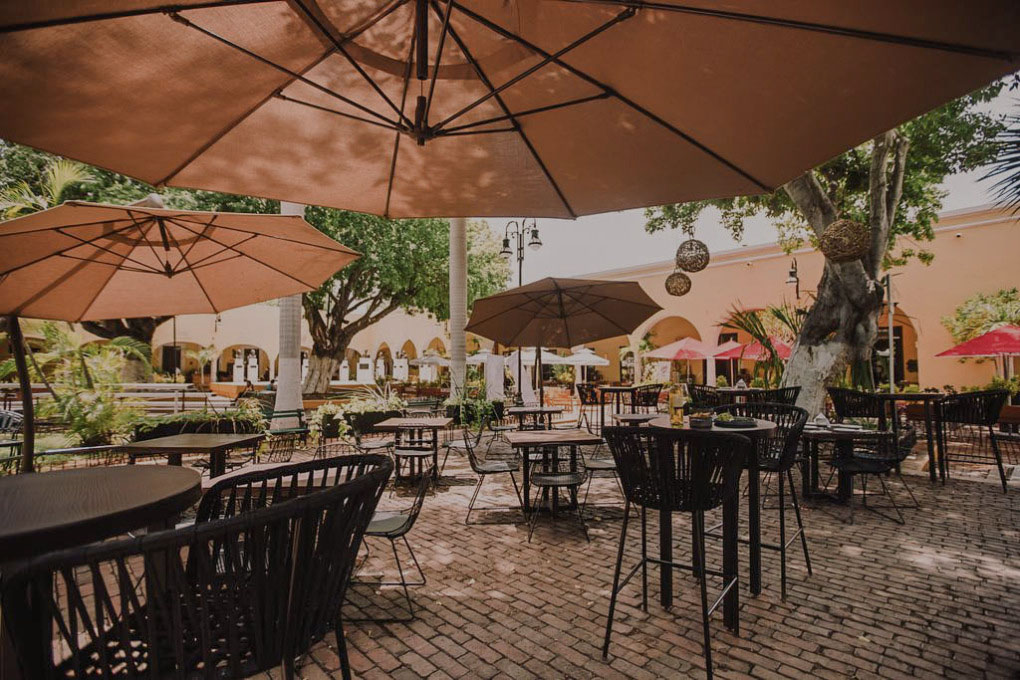 Casa Lucia - Merida
This beautiful little quaint location in Merida, Mexico is where you will start your journey through the Yucatan Peninsula.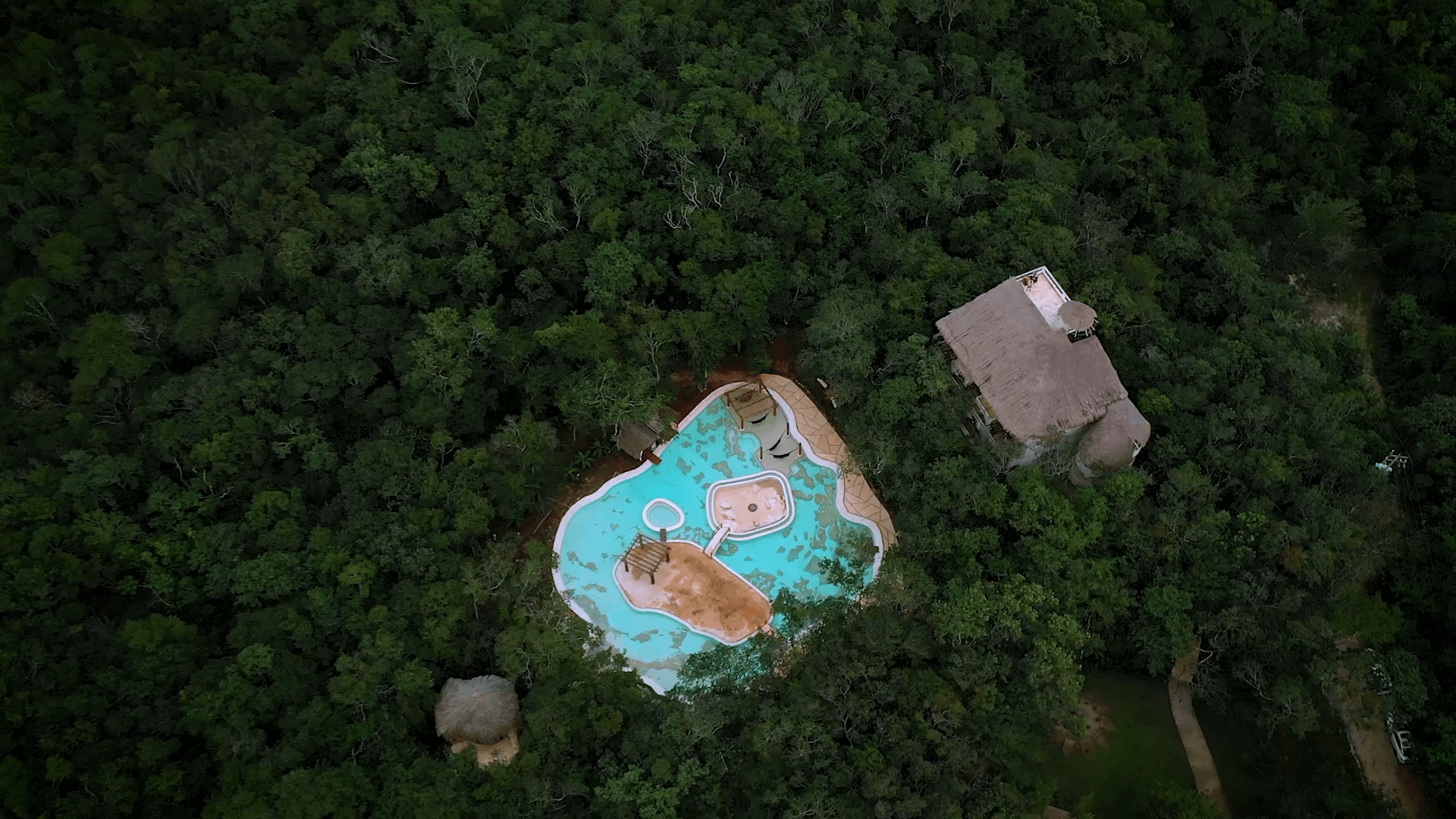 Okaan Resort - Near Chichen Itza
Okaan will be our main hub for visiting the beautiful Cenotes, the majestic Chichen Itza and allow us to re-center and calibrate for this beautiful holistic retreat.
Ixchel Beach Hotel - Isla de Mujeres
Our final destination on one of the most pristine beaches in Mexico. Here is where we will get to explore the waters with the amazing Whale Sharks
Day 1: ARRIVAL IN MERIDA & WELCOME DINNER AT CASA LUCIA
This FINDING STILLNESS adventure begins in the culturally rich Yucatan capital city of Merida. A driver will pick you up from the airport and bring you to our first retreat location ~ Casa Lucia, a beautiful boutique hotel. Upon your arrival you will have time to settle into your surroundings, meet your other retreat friends and unwind from travel. We'll come together in the evening for our welcome dinner and discuss the itinerary and details about the incredible week ahead.
Day 2: MERIDA WALKING TOUR, ARTISAN MARKET & OPENING CEREMONY AT OKAAN RESORT
Start the day with an empowering meditation session before our nourishing breakfast. After breakfast we will pack our bags before we enjoy a beautiful walking tour through the culturally rich city of Merida where we will visit unique, local artisan markets along the way. After the city tour, we will embark to our second retreat location in the beauty of the jungle. Okaan Resort is roughly 1 hour and 45 minutes drive away from Casa Lucia, and is located less than 10 minutes away from one of the most famous of the Mayan City ruins, Chichen Itza which we will explore in the coming days. 
Once we check in we will take a short tour of Okaan which will serve as our base for the next few days. Following the tour you will have downtime to relax and unwind before we come together to FIND STILLNESS on our mat.
Day 3: CENOTES AND TRADITIONAL COOKING CLASS/LUNCH IN LOCAL HOME
Today we will begin the day with a restorative Vinyasa session focused on balancing our emotions, minds, bodies and opening us up to greater access to our inner wisdom and courage. After breakfast we will head over to swim in two absolutely breathtaking Cenotes " fresh water swimming caves" hugged by deep green and lush foliage of the jungle ~ Yokdzonot Cenote and Santuario Tzukan Cenote. Here you will be able to swim, meditate, play or relax before we continue into the village to cook Yucatan cuisine via a private cooking class in a locals home. 
These traditional Yucatec and Mayan style dishes will include: Salbutes, Panochos and Cochinita Pibil.
As we return to Okaan this is the perfect time to decompress and reflect on the experiences and adventures that we have had together so far. In the evening we will all come together for a Yin practice before settling in for the night with another delicious, freshly prepared dinner.
Day 4: CHICHEN ITZA
After a Vinyasa flow on the skydeck overlooking the jungle we will have breakfast before embarking on the adventures for the day.
Prepare a small day pack equipped with water/snacks/camera etc and get ready to explore the ancient ruins of the historical Mayan city,  Chichen Itza . Here we will learn about one of the most iconic civilizations from the Mayan era, filled with architectural marvels, expansive history and the incredible energy that comes with it. Fun Fact: In July 2007, Chichen Itza gained recognition as one of the "New 7 Wonders of the World" and is now one of the most highly visited archeological sites in Mexico today. Some notable highlights that we will visit within the grounds of Chichen Itza include but are not limited to:
Temple of Kukulkan

Tomb of the High Priest

La Iglesia

Casa Colorada

Court of the Thousand Columns
After Chichen Itza we will head back to Okaan Resort and the rest of the day is yours to relax, reflect and do as you please.
Make sure that you remember to drink plenty of water throughout the day because this evening we are going to embark on a spiritual journey via the Mayan ritual "Temazcal" The Temazcal is a sweat lodge that takes place in a mud hut where lava rocks are brought into the space over the course of a couple hours. This tradition is held to enable you to not only purify your body, yet also purify your mind, soul and spirit from the inside out. 
Day 5: ISLAND VIBES ~ VAMOS A ISLA DE MUJERES!
Begin the day with a slow practice, meditation or journaling to reflect to the Temazcal experience from the night before. After breakfast we will pack up and prepare for transport from Okaan Resort to our third and final location, Ixchel Beach Hotel located on the beautiful tropical island of Isla de Mujeres. 
Upon arrival in Cancun we will board the ferry that will transport us to on of the most beautiful beaches in Mexico. Isla Mujeres is surrounded by white sand beaches and warm, turquoise waters. 
The rest of the day is yours to enjoy. Spend some time reading under the palm tree's, rent a paddle board or jetskis to explore the island.
Day 6: SNORKEL IN UNDERWATER MUSEUM, FAREWELL DINNER, CLOSING CEREMONY
Today will be a truly immersive and expansive experience connecting to your true self. We will enjoy an energizing and healthy breakfast to nourish the whole body, preparing for a really exciting day out on the water.  After breakfast, grab your swimsuit and pack up a small day pack equipped with camera/towel/sunscreen/snacks etc. in preparation for a truly transformational day out on and in the water where we will have the unique and incredible opportunity to swim and snorkel in an underwater museum! 
*Fun Fact: There are 1,412 different sculptures that are being developed in this National Marine Park just off the coast of Isla Mujeres! 
After a magical experience exploring the ocean enjoy a lunch that will include some super fresh ceviche and a refreshing drink before heading back to our hotel. After the boat drops us off at the hotel, the rest of the day is yours to relax, reflect and digest the truly unforgettable experience you just had in the water. 
In the evening we will all come together to have a closing ceremony to reflect, digest and discuss the unforgettable experience that we have had together over the course of the last week. We know that it won't be the last time.
Day 7: DEPARTURE ~ ISLA DE MUJERES TO CANCUN
This week's final heart offering will be specifically designed to help support the next chapter of your journey; as we all start to prepare ourselves for the journey home. After our practice we will spend time to once again FIND STILLNESS in our mind, body and spirit. Before packing up we will all say our goodbyes and the rest of the day is yours. It's never really a goodbye though, we will all see each other again soon.
Meals
Breakfasts, Lunches and Dinners throughout the course of the retreat.
Transport
All transport throughout the course of the retreat.
Accommodation
Dual Accommodation in the following resorts
One night – Casa Lucia
Three nights – Okaan Resort
Two nights – Ixchel Beach Hotel
Included activities
Yoga throughout the course of the program.
Entrances into Yokdzonot and Santuario Tzukan cenote.
Indigenous cooking classes.
Entrances into Chichen Itza Ruins.
Swimming in the underwater MUSA museum off the coast of Isla Mujeres