So much of our daily life is centered around adult responsibilities. We are in a constant state of duty, obligation, anxiety, and hurry. As adults we very seldom take even a moment for ourselves. We rarely take a moment to be still. We also, along the way, forgot to play. We stopped doing things that charged our souls with joy. We stopped laughing, playing in nature, climbing trees, dancing… We traded in fun for responsibility, imagination, and creativity for adulthood.
We also, equally, forget to pause. To take a moment for ourselves every day. We pause when we create time for moments of calm and still. These pauses allow us to reset our energy, and often our day as a result. Meditation, yoga, journaling, stretching, breathwork, even a 15-minute nap can all be used to PAUSE. We can find balance in our lives through Play and Pause. 
Play and Pause Retreat is my invitation to come back to source. To let yourself prioritize yourself without any guilt. Inviting you to connect with your inner child. The side of yourself that is playful, brave, instinctive, and adventurous. I invite you to play, to dance, to sing, to run, to skip, to radiate happiness.  It is an invitation to pause. To honor yourself with a daily time out. To wrap yourself in the delicious luxury of "Me time" An invitation to find your pause, the activity that most aligns with your soul, and bring it into your daily routine. 
My hope is that this retreat will bring both Play and Pause back into your existence, restoring balance and joy to everyday life.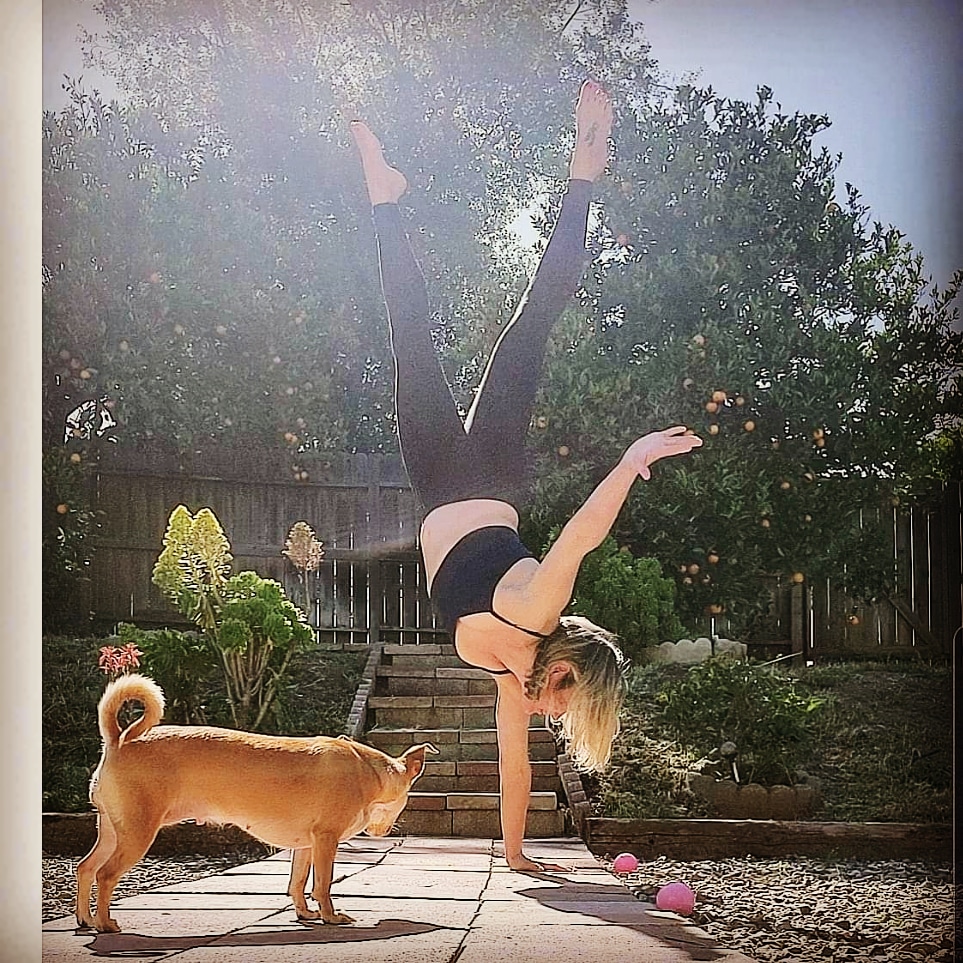 Throughout this retreat we will explore yoga, connection to breath, meditation and connection to spirit. We will also focus on food. What we eat and drink plays as important of a role in our health and wellness as movement and breath. Our connection and relationship with food is one of the most powerful and important subjects when it comes to health and wellness. You will be treated to high vibe vegan cuisine, with menus mindfully created to nourish your body, mind and soul.  How we treat our bodies, and how we treat our minds are equally important to finding the balance we all seek.  
While there will be a lot of the gooey yoga centered activities, this retreat will offer so much more. I invite you to look at this like an adult summer camp, with activities and workshops you can sign up for as you feel called to. The goal is to offer you something on this retreat that you can take home with you and apply it to your daily lives. You can sign up for cooking workshops, yoga on the go classes, mediation and breathwork, handstand workshops, adventure hikes, sun gazing, essential oil making classes, campfire dancing and releasing ceremonies and so much more. Come join me at Camp Play and Pause.
7 days/6 nights double bed accommodation at our three beautiful retreat locations:

Casa Lucia in Merida;
Okaan Resort near Chichen Itza
Hotel Ixchel in Isla de Mujeres
$600 Single Room supplement available upon request

Twice daily Yang/Yin style yoga practices
Daily meditation, breath work and journal reflection
Special sound healing experiences offered throughout the retreat
Intro to Core Activation/Arm Balances workshop at Okaan Resort
Cooking class/lunch in local home inspired by traditional Mayan cuisine
Three delicious locally inspired meals daily including filtered water/coffee/tea/fresh juice
Visits to swim/snorkel at two notable fresh water Cenotes "swimming caves"
Swim off the coast of Isla de Mujeres in an underwater museum
All transportation between the different accommodations/activities, including ferry from Cancun to/from Isla de Mujeres
Airport pick up/transport in Merida and pick up/transport in Cancun from Isla de Mujeres
Entrance fees to all visited venues including tips for specialized local guides
Professional/high quality photos documenting various parts of the experience on land/in water by our personal retreat photographer Morgan Ellis
Gift bag filled with eco inspired goodies from SOULSTOKED, local vendors from San Diego, CA and beyond!
Flights
Additional meals and alcohol
Spa services
Extra excursions
Eileen Elizabeth is a vegan celebrity chef, nutritionist, and health coach. She has worked on over 100 retreats as a chef all over the world. She has lived in LA the last 15 years working in private celebrity homes, catering large scale events, and cooking for people who are sick. She works with people struggling with disease, including heart disease, cancer, and diabetes, creating meal plans and recipes that have helped people to heal themselves with food. Working with people and seeing their recovery firsthand as made her extremely passionate about food and its role in our health. 
Eileen likes to say that she is the vegan chef for meat eaters, creating fun familiar food to help them transition into better eating habits. "Anything you can make; I can make vegan. All that food really is, when you break it down, is texture and seasoning. Once you get the texture right, you can make almost anything vegan. All the sauces, seasonings, herbs…that stuff is plant based. And nobody has ever steamed a piece of chicken in water, eaten it plain and then claimed to absolutely love chicken. Nobody. You like everything else on the plate. And most of the time, the rest of it is vegan."
She is currently writing a vegan cookbook, as well as developing vegan menus for restaurants. Eileen is also a yoga instructor, handstand enthusiast, and lover of all things nature.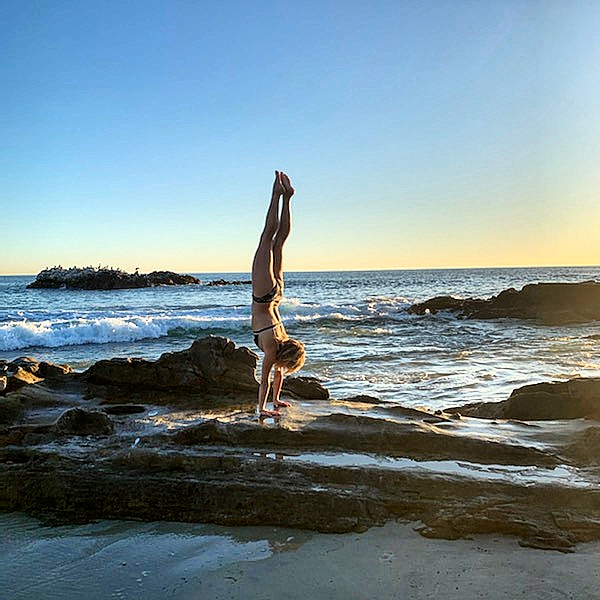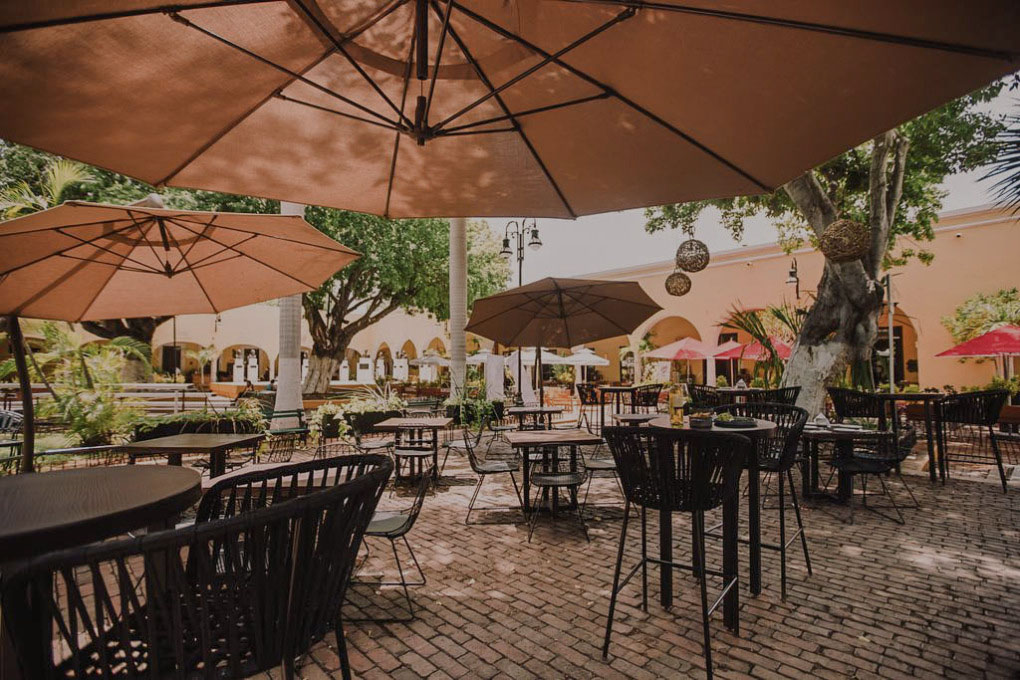 Casa Lucia - Merida
This beautiful little quaint location in Merida, Mexico is where you will start your journey through the Yucatan Peninsula.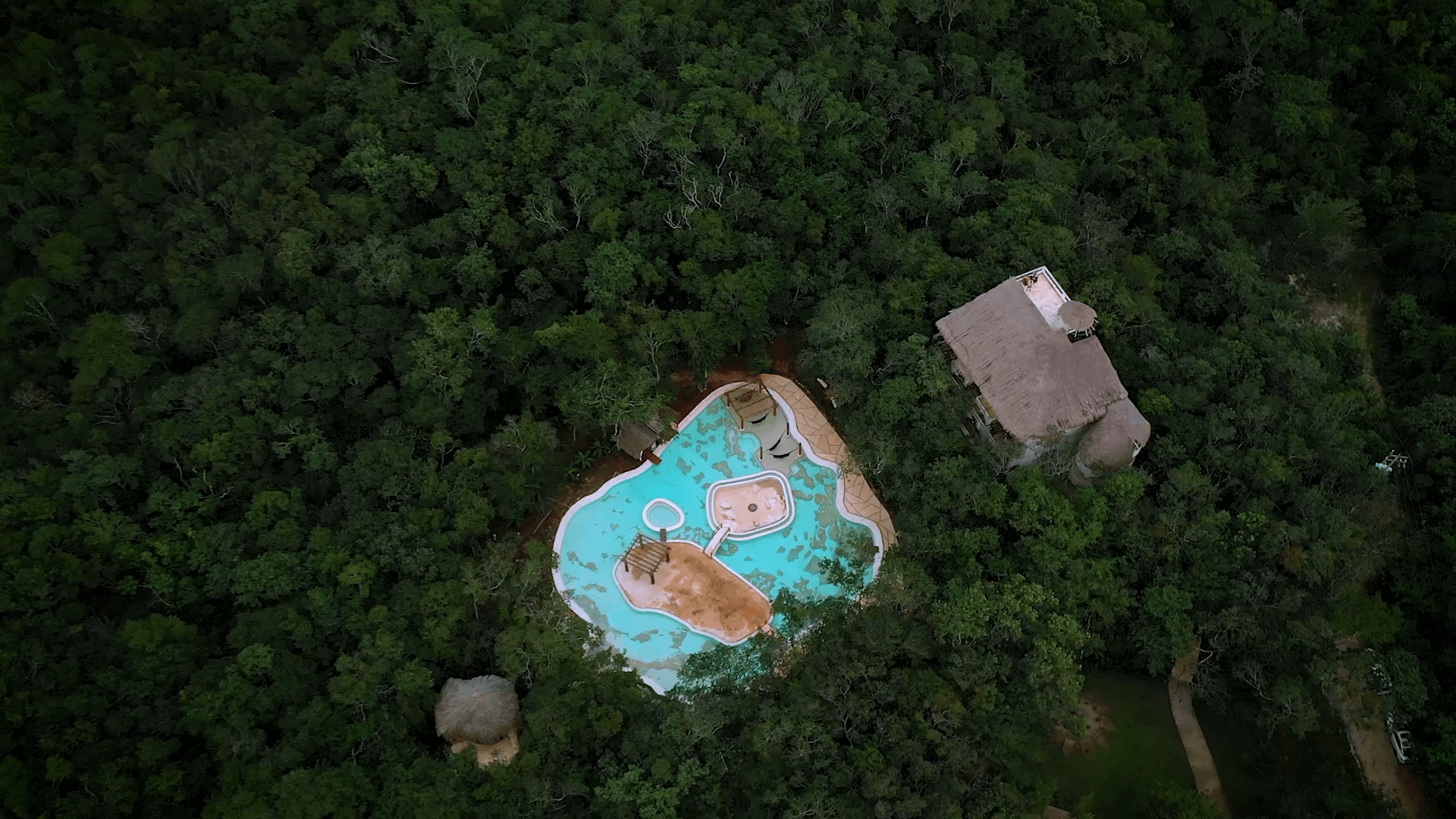 Okaan Resort - Near Chichen Itza
Okaan will be our main hub for visiting the beautiful Cenotes, the majestic Chichen Itza and allow us to re-center and calibrate for this beautiful holistic retreat.
Ixchel Beach Hotel - Isla de Mujeres
Our final destination on one of the most pristine beaches in Mexico. Here is where we will get to explore the waters with the amazing Whale Sharks
Day 1: ARRIVAL IN MERIDA & WELCOME DINNER AT CASA LUCIA
Arrive to the beautiful capital city, Merida, in the Yucatan Peninsula
Meet at our boutique Hotel to start our retreat experience 
Intention setting; welcome meditation
Day 2: MERIDA WALKING TOUR, ARTISAN MARKET & OPENING CEREMONY AT OKAAN RESORT
Local market tour in the historical city of Merida.
Explore the ruins of Izamal and head to Okaan resort.
Releasing ceremony and heart opening Vinyasa Flow.
Day 3: CENOTES AND TRADITIONAL COOKING CLASS/LUNCH IN LOCAL HOME
Start the day with a morning flow and gratitude journaling.
Depart to explore the beautiful local village and ruins of Yaxunah where we will take part in a local Mayan inspired cooking class and explore a private cenote in the region.
In the evening dive into inversion based handstand workshop and restorative stretching sessions.
Day 4: CHICHEN ITZA
This day we will explore the Mayan city of Machu Picchu. Fun Fact: In July 2007, Chichen Itza gained recognition as one of the "New 7 Wonders of the World" and is now one of the most highly visited archeological sites in Mexico today. Some notable highlights that we will visit within the grounds of Chichen Itza include but are not limited to:
Temple of Kukulkan
Tomb of the High Priest
La Iglesia
Casa Colorada
Court of the Thousand Columns
Once it's time for us all to cool off we will head over to the Santuario Cenote which is one of the most sought after fresh watering holes in the region.
If the afternoon we will have a Vegan cooking workshop and take part in a Temazcal ritual with a Mayan Shaman.
Day 5: ISLAND VIBES ~ VAMOS A ISLA DE MUJERES!
This morning we will spend time to recharge and take time to do some creative journaling before embarking on our way to Isla Mujeres. We'll make a quick stop to explore Valladolid, take the ferry across to Isla Mujeres and relax in the beautiful waters of the Caribbean.
Day 6: UNDERWATER MUSEUM, FAREWELL DINNER, CLOSING CEREMONY
Today will be a truly immersive and expansive experience connecting to the energy of the ocean. 
*Fun Fact: There are 1,412 different sculptures that are being developed in this National Marine Park just off the coast of Isla Mujeres! We will get to explore them in our moment to PLAY and PAUSE.
After this experience the rest of the day is yours or take part in arts and crafts, creative writing and journaling.
In the evening we will come together for a closing ceremony, vegan smores and another moment to reflect on the amazing experience we have had together over the past week.
Day 7: DEPARTURE ~ ISLA DE MUJERES TO CANCUN
This morning we will take this moment together to partake in a sun gazing meditation and to create a commitment to apply PLAY and PAUSE to our everyday lives. Before we say our goodbyes we will make sure to practice some fun and playful Yoga for Kids to stretch our bodies and prepare for travel.
We know that this will never be our final goodbye! We will see you again very soon!
Meals
Breakfasts, Lunches and Dinners throughout the course of the retreat.
Transport
All transport throughout the course of the retreat.
Accommodation
Dual Accommodation in the following resorts
One night – Casa Lucia
Three nights – Okaan Resort
Two nights – Ixchel Beach Hotel
Included activities
Yoga throughout the course of the program.
Entrances into Yokdzonot and Santuario Tzukan cenote.
Indigenous cooking classes.
Entrances into Chichen Itza Ruins.
Swimming in underwater museum off the coast of Isla Mujeres.