It is with a joyful and grateful heart that I invite you to join me in the beautiful island of Kauai for an exclusive Reiki level 1 retreat curated to connect you with nature's elements in unison with the energy centers within your body for the embodiment of your authentic divinity and confident self.  I am excited to share the beautiful healing energy of Reiki which is the Universal Life (Rei) Energy (Ki) that flows through all living things. When the "Ki" is flowing freely we are in a positive state of health emotionally, mentally, physically and spiritually. Each day is themed around the elements of nature — Earth, Fire, Water and Air — along with the 7 chakras, as we explore through various practices inviting you to deeply connect to the medicine that is within. Together, we will open your energetic channels to strengthen your spiritual gifts and the connection to your higher-self who holds the boundless potential of your internal landscape. It is my intention to hold a safe space and the mirror for your beautiful evolution and higher purpose. I am here to support and guide you back to the innate healer that you are and into alignment with all the abundance you desire and deserve. This retreat is your journey home  — unravelling into remembrance of your true divinity and awakening to the medicine: Heaven is within.
​
RETURN TO THE ALTER OF YOUR BODY
Learn how to ground & protect your Aura
Balance your energetic centers within your body known as the 7 Chakras
Discover and strengthen your Spiritual gifts and intuition
Learn the Reiki Symbols for emotional, physical & past- life healing
Open the energetic channels within you to start self-healing and connect to your higher purpose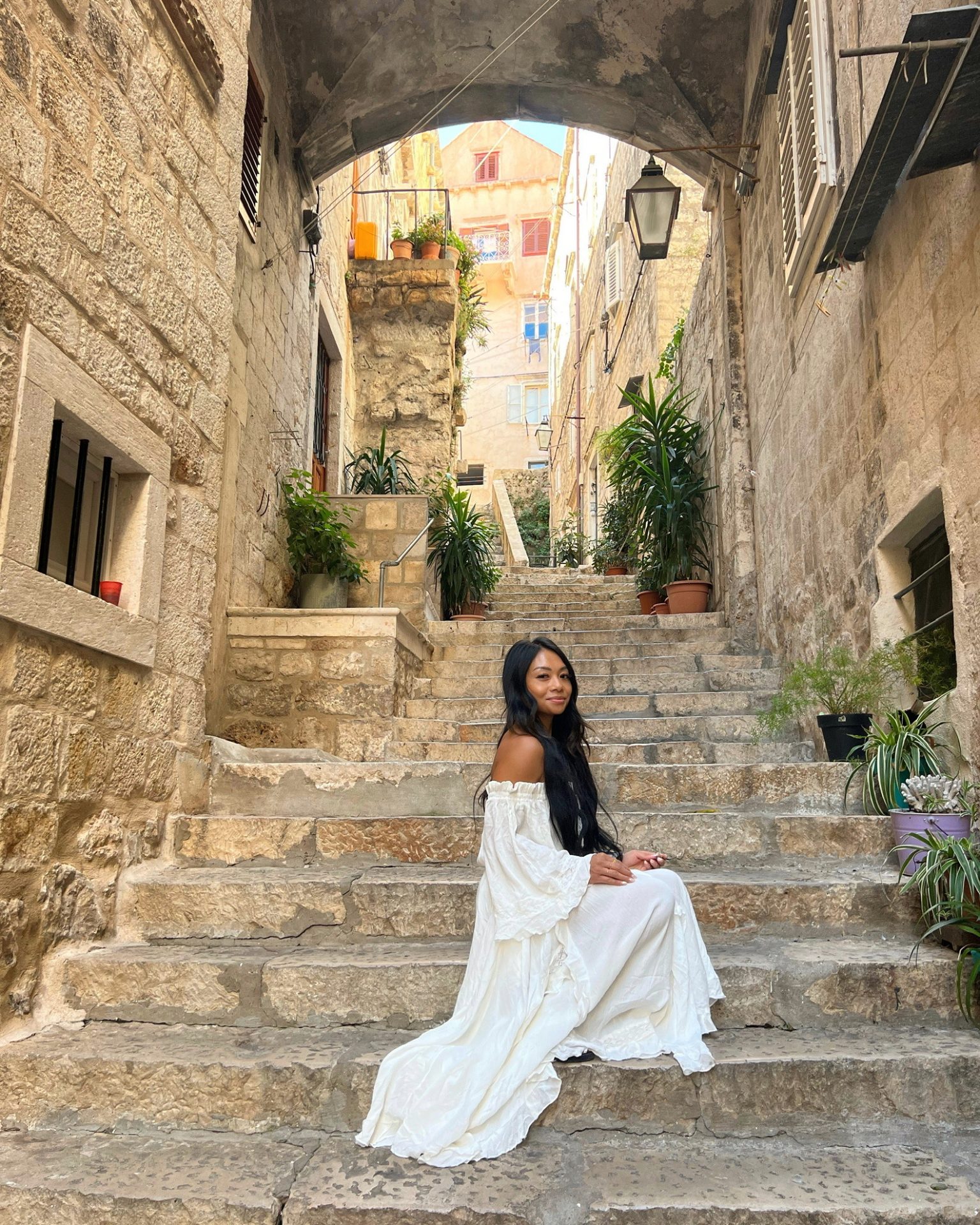 ADDITIONAL HEART OFFERINGS
Slow flow, breath work and sound healing with Brittany Griffith​​s
Energetic chord-cutting & cleansing rituals
How to manifest all things abundance
Enjoy a local outdoor Poke class at a original Kauai hawaiian homestead farm in Anahola
Na pali coast boat excursion for snorkeling & sunset sail
​
6 days/5 nights accommodations
Reiki level 1 and additional heart offerings
Daily Yang/Yin style yoga practices
Daily meditation, breath work and journal reflection
Enjoy a local outdoor Poke class at a original Kauai Hawaiian homestead farm in Anahola
Three delicious locally inspired meals daily including filtered water/coffee/tea/fresh juice
Na pali coast boat excursion for snorkeling & sunset sail
Waterfall hike along the Napoli Coast
All Transportation between the different accommodations/activities
Airport pick up/drop off
Sharing the healing energy of Reiki is my soul work. In 2015, I had a near death experience [NDE] during the period of resuscitation, my soul went to a place. I was surrounded by beautiful prism colors amongst the clouds. As the clouds slowly dissipated, there I was on a field of lush green grass surrounded by gleaming iridescent orbs & waterfalls – like a paradise; a heavenly realm; Lemuria. I felt a profound sense of peace & joy unlike anything I've ever experienced before. I said "I love it here, I'm going to stay," then Spirit/Source, our Creator said to me, " You have to go back because you have work to do."
​
My life was given back to me as a divine gift — to help heal our earth with many others, to awaken us to the root of our truth, to remember the medicine: Heaven resides within us.
If you are here, thank you for allowing me to hold this sacred space for your healing & journey home — you are [re]membering who you are, unraveling: Awakening to your true power 🦋
Meals
Breakfasts, Lunches and Dinners throughout the course of the retreat.
Transport
All transport throughout the course of the retreat.
Accommodation
Accommodation in a beautiful Airbnb space throughout the course of the program
Included activities
Reiki and yoga programming.
Evening sunset beach walk.
Waimoku Falls hike.
Poke cooking class on homestead farm.
Waimea Canyon state park.
Sunset sail on Na Pali Coast.