It is with an excited and joyful heart that I invite you to join me for an exclusive meditation retreat deep in the Sacred Valley, surrounded by the majestic Andes mountains and Incan Indigenous culture.
This intentionally curated retreat will bring you back to unsullied, wild nature, and by extension, back to YOU. The REAL you. When you are immersed in the natural world you can begin to feel yourself as an extension of that naturalness, finding a deeper ease of existing and tasting the bliss of your being in the absence of the modern world.
This is a heart offering from me to YOU, an invitation to reconnect deeply with yourself, Mother Nature and a like-minded community of seekers of Truth & Peace from around the world. This retreat is truly a soul adventure, one that invites you to travel inward and outward, as well as the space between. Along the journey, you'll have time, space, and the inspiration of beauty all around you to remember your true nature as Pure, Free, Forever 💙
My intention is to create a safe and welcoming environment celebrating all levels of experience, body types, races, genders and abilities. One that supports and empowers each of you on your journey to RISE in your truth, ILLUMINATE your strength + power, EMBRACE healing and EMBODY your most authentic self on and far beyond the cushion.
My hope is that this unique and intimate time spent in nature inspires individual growth and transformation in symbiosis with deep collective expansion along the way. May this retreat experience guide each of us to RETURN TO OUR TRUE NATURE THROUGH NATURE. May we recognize the all-permeating sat-chit-ananda (existence-awareness-bliss) within and without. May it remind us that we are indeed one- with each other and the world around us.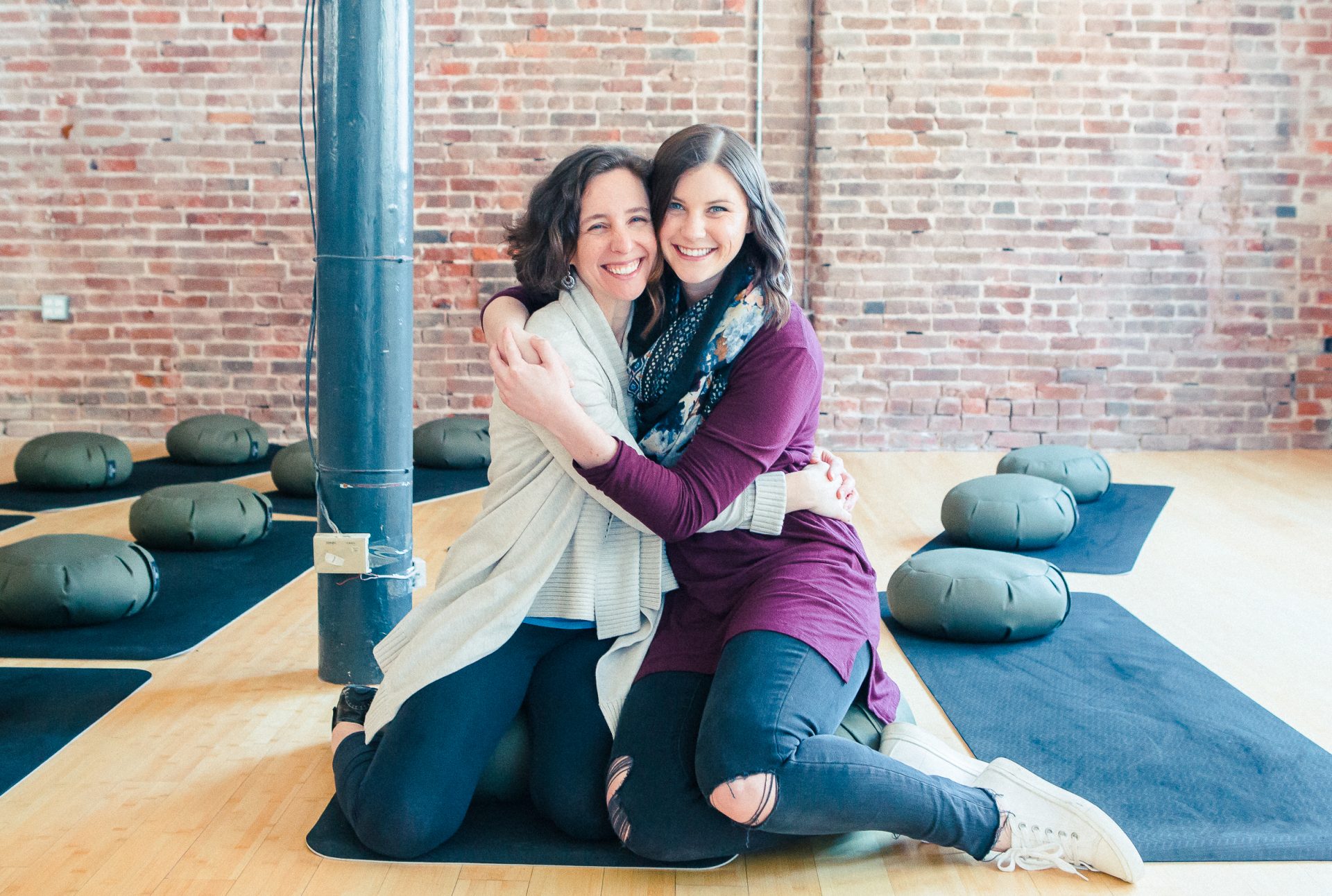 WITHIN Around the World Retreat invites you to explore, expand and connect to your True Self, present both in movement and stillness.  With just the right blend of activity and down-time, this retreat is a unique infusion of unforgettable, one-of-a-kind, life changing experiences immersed in nature, in union with truly heart expanding and deep healing experiences within.
Beyond daily breath work practices, meditation, or movement offered throughout the retreat, you will be guided to LIVE YOUR MINDFULNESS off the cushion through transformational adventure and nature inspired experiences in the sacred land of the Incan people.  We will connect to the state of fluidity and healing of water by immersing ourselves in the beautiful rivers that surround us, and on land through additional adventures including:
Visiting the Pisac ruins and lunch with a local family in the Sacred Valley

Tasting traditional cuisines, exploring local artisan markets and Coca Leaf Readings

A Pachamama (Mother Earth) ceremony and lunch

Weaving workshops

Hike a short portion of the Inca Trail for a breathtaking view of the ruins prior to entering the majestic Machu Picchu itself

Summit Huayna Picchu to have incredible aerial views of the Incan City Machu Picchu and the lush surrounding mountains

Walking tours in the city of Cusco
8 days / 7 nights private or shared room accommodation – two nights in Cusco, four nights in the Sacred Valley and one night in Aguas Calientes in our hand selected accommodations

Shuttle from the airport and all transport including the train back from Aguas Calientes (the town of Machu Picchu)

Twice daily (sometimes 3x daily) guided meditation practices

One-on-One with Devon to set your intention for the retreat

Private Tarot reading with Devon 

Pachamama inspired lunch with a local family as well as Peruvian cooking class.

Three delicious locally inspired meals daily including filtered water/coffee/tea/fresh juice

Coca Leaf ceremony and optional weaving workshop

Short Inca Trail hike

Day-long meditation retreat

Exploration of Pisac ruins, Moray & Salineras (Maras), Machu Picchu

Summit of Huayna Picchu

Entrance fees to all visited venues

Tips for meals and drivers are included

Gift bag
Flights
Additional meals and alcohol
Spa services
Extra excursions
Our tour guide throughout the program will work hard to make this a memorable experience for us all. If you are feeling generous a tip of $5-$10 a day can go a long way for them and make them feel appreciated.
A seeker of Truth and a meditator since 2002, the practice has been deeply transformative for her.  Devon spent four consecutive years (2013-2017) in constant study and practice of Advaita (non-duality) philosophy and meditation. Sitting at the feat of a Realized Master in the Himalayas of northern India, she had the rare opportunity and time to ask questions, challenge every single belief she had, and investigate thoroughly not only the nature of consciousness but also the key to living free of suffering.  
​
Meditation is Devon's passion and purpose.  She is a teacher and blogger for withinmeditation.com, who also works with companies via wellness workshops, guided meditation sessions, and mindful communication coaching.  You can also find her as a featured voice for Hyperice's meditation training device Core, as well as a senior instructor on the Core app (hellocore.com).
​
Simply put, whatever level you are at, she can assist you to go deeper.  For beginners, she is equipped with varied approaches to meditation, as well as tools to employ when it seems you are having difficulty meditating.  For those established in their practice, she offers a deepening and maturing of that state which is constantly available even while not meditating, through the examination of what meditation really is. Everyone, regardless of experience, can find a definitive answer to the question "Who am I?"  through the process of guided self-inquiry.  No matter your experience, her approach effectively reduces stress and promotes well-being.
Meals
Breakfasts, Lunches and Dinners throughout the course of the retreat.
Transport
All transport throughout the course of the retreat.
Accommodation
Double Occupancy or Single Occupancy accommodation in the Sacred Valley, Cusco and Aguas Calientes.
Included activities
Meditations throughout the course of the program.
Entrances into ruins.
Peruvian cooking class.
Entrances into Machu Picchu.
Coca leaf ceremony.
Optional Weaving Workshop.
Lunch with local family.
What people are saying about going on adventure meditation retreats with Devon!
All of the sites and people were incredible, and I felt like we definitely had enough to do every day but not so much that I felt like I needed a vacation from my vacation. The ceremonies in particular were beautiful. And sitting with Devon is, of course, always a great experience.
Devon did an amazing job at flowing around the itinerary and our energy levels. We were able to really connect with one another and build bonds that enhanced our meditation practice.
1: Arrivals in Cusco. Welcome Dinner. Overnight in Quinta San Blas.
2: Visit Pisac ruins and market, Ollantaytambo. Have lunch with local family. Overnight in Las Qolqas.
3: Visit Moray & Salineras (Maras), morning or afternoon free. Overnight Las Qolqas.
4: Visit traditional community, Pachamama blessing and Pachamama lunch. Optional weaving workshop. Afternoon free. Overnight Las Qolqas.
5: Short Inca Trail day hike. View Machu Picchu from the Sungate, overnight Aguas Calientes.
6: Machu Picchu and Huayna Picchu Summit.
7: Morning free, afternoon walking tour in historic center Cusco
8: Airport transfers.