The Flow State Retreat is an intentionally curated retreat experience deeply inspired by the elements in the natural world and inherently present within ourselves. Each day of the retreat is themed around the elements ~ Earth, Fire, Water, Air, Space ~ inviting you to feel into the state of flow, exploring each element through various practices and experiences on and off the mat. This is a heart offering from me to YOU, an invitation to CONNECT deeply with yourself, Mother Nature and a like-minded community of SOULSTOKED humans from around the world. This retreat is truly a soul adventure, one that invites you to travel inward and outward, as well as the space between. Along the journey, discover what flow state means to you while traveling across the Yucatan Peninsula/Quintana Roo, EXPLORING the natural wild landscape and EXPANDING within your personal inner landscape through yoga, nature, community, adventure and so much more.
My intention is to create a safe and welcoming environment celebrating all levels of experience, body types, races, genders and abilities. One that supports and empowers each of you on your journey to RISE in your truth, ILLUMINATE your strength + power, EMBRACE healing and EMBODY your most authentic self on and far beyond the mat. My hope is that this unique and intimate time spent in nature inspires individual growth and transformation in symbiosis with deep collective expansion along the way. May this retreat experience guide each of us to RETURN TO TRUE NATURE THROUGH NATURE…reminding us that "We are all just walking each other home".
Flow State invites you to explore, expand and connect to fluidity, stillness and the ever so sweet, sacred pause on and off the mat. This retreat is a unique infusion of unforgettable, one-of-a-kind, life changing experiences immersed in nature, in union with truly heart expanding and deep healing experiences within. Beyond daily movement, meditation and breath work practices offered throughout the retreat, you will be guided to LIVE YOUR YOGA off the mat through transformational adventure and nature inspired experiences throughout the sacred land of the Maya people. On this retreat you will have the incredibly unique opportunity to connect with the energy of the water element while swimming with whale sharks that will be making their annual migration just past Isla de Mujeres off the coast of Cancun at this time! We will continue to connect to the state of fluidity in water by immersing ourselves in various Cenotes within the jungle and on land through additional adventures including:
Exploring the UNESCO World Heritage site, Chichén Itza
Tasting traditional cuisines and exploring local artisan markets
A cooking class in local home inspired by traditional Mayan dishes
7 days/6 nights double bed accommodation at our three beautiful retreat locations:

Casa Lucia in Merida;
Okaan Resort near Chichen Itza
Hotel Ixchel in Isla de Mujeres
$500 Single Room supplement available upon request

Twice daily Yang/Yin style yoga practices
Daily meditation, breath work and journal reflection
Special sound healing experiences offered throughout the retreat
Intro to Core Activation/Arm Balances workshop at Okaan Resort
Cooking class/lunch in local home inspired by traditional Mayan cuisine
Three delicious locally inspired meals daily including filtered water/coffee/tea/fresh juice
Visits to swim/snorkel at two notable fresh water Cenotes "swimming caves"
Private charter to swim with Whale Sharks off the coast of Isla de Mujeres
All transportation between the different accommodations/activities, including ferry from Cancun to/from Isla de Mujeres
Airport pick up/transport in Merida and pick up/transport in Cancun from Isla de Mujeres
Entrance fees to all visited venues including tips for specialized local guides
Professional/high quality photos documenting various parts of the experience on land/in water by our personal retreat photographer Morgan Ellis
Gift bag filled with eco inspired goodies from SOULSTOKED, local vendors from San Diego, CA and beyond!
Flights
Additional meals and alcohol
Spa services
Extra excursions
Brittany Griffiths is a certified E-RYT 500/YACEP Hatha, Vinyasa and Yin Yoga instructor and teacher trainer from San Diego, CA. Since embarking on her first journey to India in 2011, she has gained over 2000 hours of teaching experience, in depth knowledge and heart inspired practice through various specialized trainings, workshops, weekly classes and retreats. Brittany's yoga journey stems far and wide, inspiring connection, learning, experience and travel all throughout her home state of California as well as India, Thailand, Sri Lanka and Indonesia. An avid outdoor enthusiast, rock climber, dog mama, world traveler and steward of Mother Earth, Brittany is especially passionate about supporting others in their journey of self discovery, spiritual awakening and inner/outer transformation through direct relationship and in deep communion with nature itself. Her soul's intention is to connect, support and empower others to shift from "doing" yoga to "being" yoga, to embrace the art of slowing down and welcome the practice into their life in their own unique, beautiful and authentic way. 
In her own words, "Yoga is a celebration of YOU and your soul's unique authentic expression. Your practice is a personal invitation from yourself to yourself to meet yourself deeply, over and over again. It is a heart space invitation, the sweetest love note one could ever give as well as receive. It is the flowing state of your own pure and loving awareness, and a re-awakening to who you truly are. It is a transformational process, a practice not perfection, supporting you and guiding you to FEEL your way into and through this crazy, wild, human experience with more curiosity, compassion, humility, adventure, and LOVE. Breath by breath, guiding you home."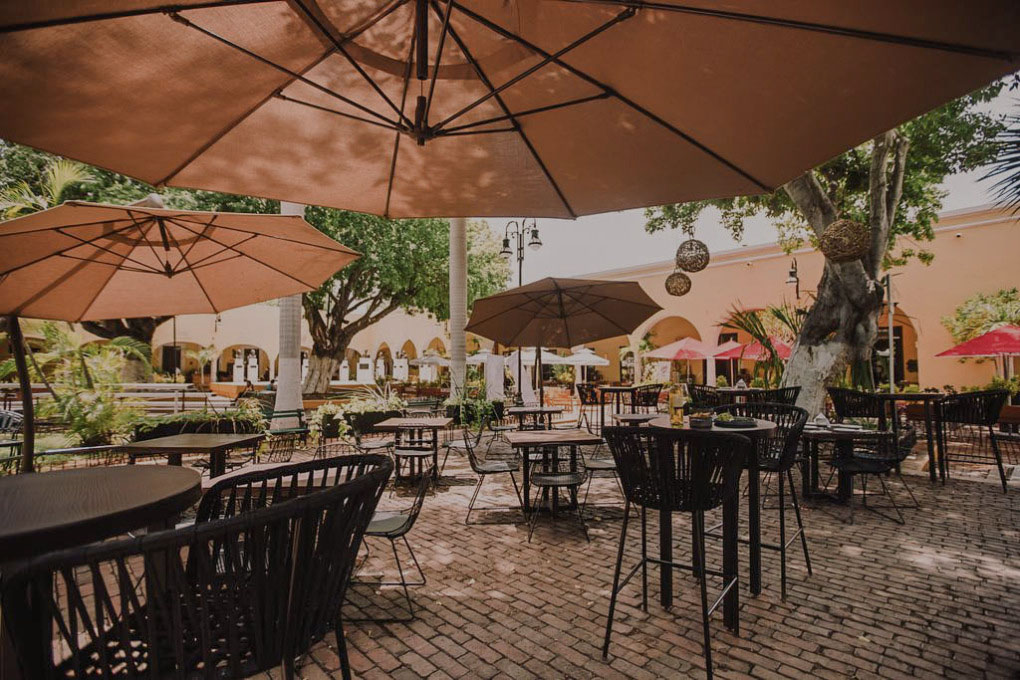 Casa Lucia - Merida
This beautiful little quaint location in Merida, Mexico is where you will start your journey through the Yucatan Peninsula.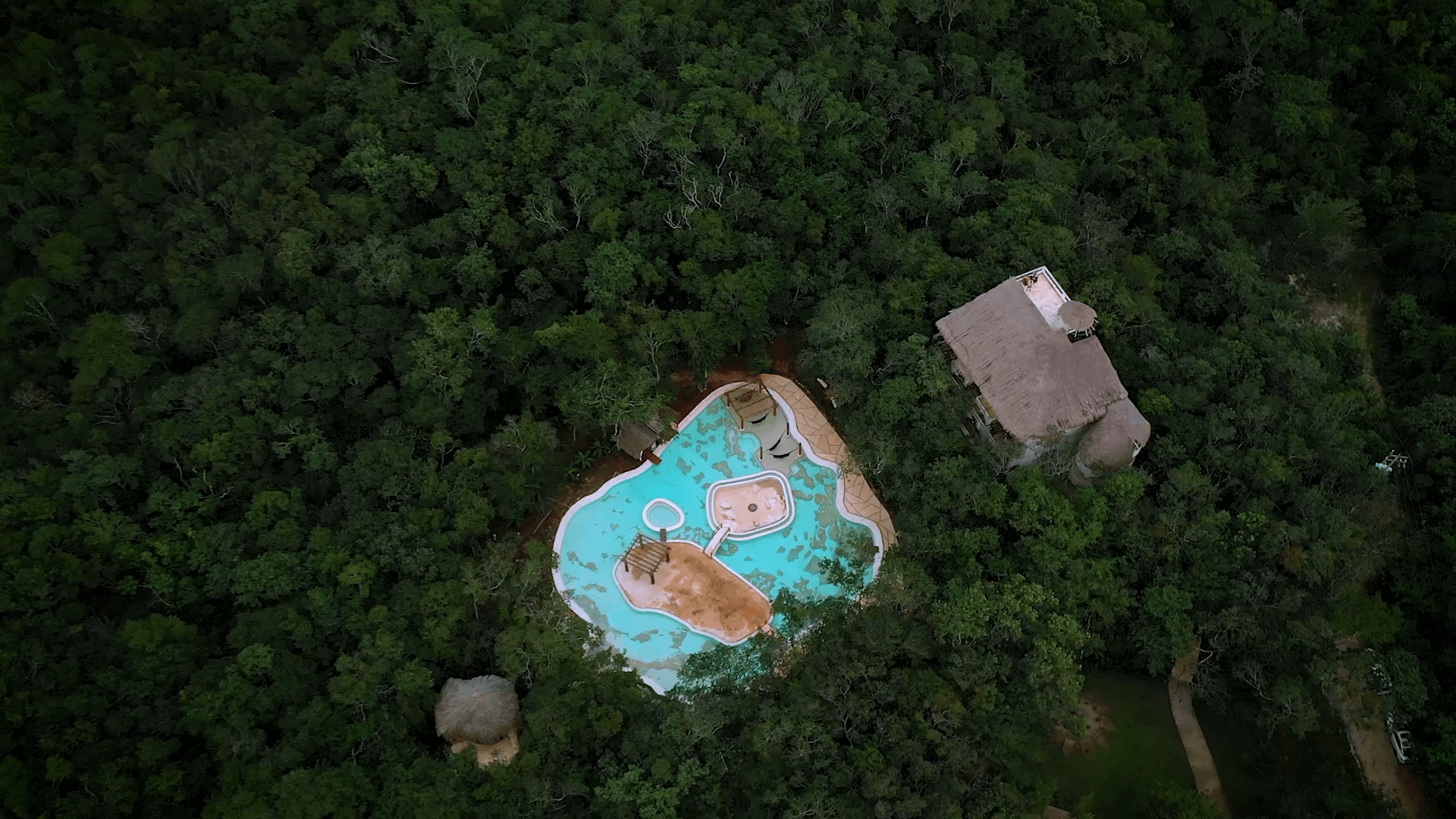 Okaan Resort - Near Chichen Itza
Okaan will be our main hub for visiting the beautiful Cenotes, the majestic Chichen Itza and allow us to re-center and calibrate for this beautiful holistic retreat.
Ixchel Beach Hotel - Isla de Mujeres
Our final destination on one of the most pristine beaches in Mexico. Here is where we will get to explore the waters with the amazing Whale Sharks
Day 1: ARRIVAL IN MERIDA & WELCOME DINNER AT CASA LUCIA
This SOULSTOKED heart adventure begins in the culturally rich Yucatan capital city of Merida, located near the Gulf of Mexico. A driver will pick you up from the airport and bring you to our first retreat location ~ Casa Lucia, a beautiful boutique style hotel located nearby in the Merida city center. Upon your arrival to Casa Lucia you will have time to settle into your space, meet your retreat roommate, relax and unwind from travel. We'll come together in the evening for our welcome dinner where we will connect and discuss the itinerary and details about the incredible week ahead. After dinner we will wind down with a grounding Yin Yoga practice to relax and prepare the mind/body for rest. 
Day 2: MERIDA WALKING TOUR, ARTISAN MARKET & OPENING CEREMONY AT OKAAN RESORT
Bless the morning with an energizing flow style yoga practice and then nourish the body with a delicious breakfast. After breakfast we will pack our bags before embarking on a walking tour through the culturally rich city of Merida where we will visit unique, local artisan markets along the way. After the city tour, transportation will be provided from Merida to the second retreat location tucked away in the jungle. Okaan Resort is roughly 1 hour and 45 minutes drive away from Casa Lucia, and is located less than 10 minutes away from one of the most famous of the Mayan City ruins, Chichen Itza which we will explore in the coming days. Surrounded by lush green jungle, it is here at Okaan Resort where we will immerse in grounding, Earth element inspired energy that we will explore on and off the mat for the next three days. 
Upon check in we will take a short tour of the grounds to become acquainted with our new retreat home, which will serve as our base for the next few days. Following the tour you will have downtime to relax and unwind before we come together for a gentle yoga practice and opening ceremony before enjoying another tasty gourmet dinner together on the grounds.
Day 3: CENOTES AND TRADITIONAL COOKING CLASS/LUNCH IN LOCAL HOME
Today we will begin to connect to the Water and Space element on and well beyond the mat. Begin the day with an awakening breath work practice paired with an invigorating yoga flow before heading off to enjoy another soul nourishing breakfast at Okaan Resort. After breakfast we will continue to tap into the elements by swimming in two breathtaking Cenotes "swimming caves" hugged by deep green and lush foliage of the jungle ~ Yokdzonot Cenote and Santuario Tzukan Cenote.Here you will be able to swim and even snorkel inside the cenote and relax before we head off to a very special lunch inside a local home.
Following our cenote adventure you will have the unique opportunity to learn how to make traditional Mayan inspired dishes during our private cooking class inside a local home! Here we will learn how to make dishes such as: Cochinita Pibil, Salbutes and then enjoy our culinary creations together before heading back to Okaan Resort. Upon returning from the day's adventures you will have time to decompress, relax, journal and reflect on your experiences and explorations. We will come together in the evening for a relaxing Yin Yoga and meditation practice to reflect and integrate all of the movement from the day before we gather to enjoy another yummy, freshly prepared dinner. 
Day 4: CHICHEN ITZA
Today is all about the embodiment of Solar Energy, tapping into the fierce yet subtle, powerful and graceful element of FIRE. Begin the morning with an energizing, core activated flow style practice inspired by Agni ~ Fire within, followed by another amazing breakfast to nourish the body from the inside out! After breakfast, prepare a small day pack equipped with water/snacks/camera etc, put on comfortable footwear and get ready to explore the ancient ruins of the historical Mayan city,  Chichen Itza . Here we will walk and explore the grounds extensively, learning about one of the most iconic civilizations from the past, filled with architectural marvels, expansive history and deep ancient secrets. Fun Fact: In July 2007, Chichen Itza gained recognition as one of the "New 7 Wonders of the World" and is now one of the most highly visited archeological sites in Mexico today. Some notable highlights that we will visit within the grounds of Chichen Itza include but are not limited to:
Temple of Kukulkan
Tomb of the High Priest
La Iglesia
Casa Colorada
Court of the Thousand Columns
After Chichen Itza we will head back to Okaan Resort and the rest of the day is yours to relax, reflect and do as you please. You will have the option to join Brittany in the yoga space for an optional arm balance workshop in the afternoon OR you may choose to spend time journaling, hanging by the pool, reading in a hammock, connecting to your personal practice, or consider visiting the spa located on the grounds to unwind even more (Spa services such as sauna, facials, massage and more are available at an additional cost). We will join forces later in the evening for another soul nourishing dinner and close the day with a cooling Yin Yoga and meditation practice infused with a relaxing sound healing experience to bring all of the day's fire energy into balance.
Day 5: ISLAND VIBES ~ VAMOS A ISLA DE MUJERES!
Begin the day checking in with the energetic body through breath work and meditation and connect to the physical body with a juicy slow flow yoga practice inspired by the Air and Space Element. Following morning yoga, we will come together for breakfast where we will go over the schedule for the remaining days ahead. After breakfast we will pack up and prepare for transport from Okaan Resort to our third and final location, Ixchel Beach Hotel located on the beautiful tropical island of Isla de Mujeres. 
Upon arrival in Cancun we will board the ferry that will transport us to the picturesque island draped in beautiful white sand beaches and surrounded by glistening, warm, turquoise colored water. After check in the rest of the day is yours to relax and unwind from a day full of travel. Lounge on the beach beneath the shade of a palm with a cold beverage, search for treasures from the sea along the shore, check out local shops/vendors for unique gifts/keepsakes or for an additional cost, if your feeling energized you may consider renting a stand up paddle board, kayak or snorkel gear for an epic solo adventure or with one of your new friends! We will come together in the evening for soothing Yin style practice to center the mind and relax the body from travel before heading off to dinner together.
Day 6: WHALE SHARKS, FAREWELL DINNER, CLOSING CEREMONY
Today will be a truly immersive and expansive experience connecting to Flow State energy inspired directly by the Water Element itself! Begin the day with a full body Water Element inspired yoga flow and meditation in preparation for a really exciting and adventurous day ahead! Following morning practice we will enjoy an energizing and healthy breakfast to nourish the whole body, preparing for a really exciting day out on the water.  After breakfast, grab your swimsuit and pack up a small day pack equipped with camera/towel/sunscreen/snacks etc. in preparation for a truly transformational day out on and in the water where we will have the unique and incredible opportunity to free swim/snorkel with Whale Sharks twice throughout the day!
*Fun Fact: These majestic creatures are actually not even whales, but rather the largest fish species on the planet. These magnificent gentle giants of the sea can grow up to 35 feet in length and weigh up to 20, 000 pounds and YOU have the incredible opportunity to join forces with them in the water! 
After a magical whale shark connection experience we will stop at a beach along the way to enjoy lunch that will include some super fresh ceviche and a cold beverage before heading back towards the hotel. After the boat drops us off at the hotel, the rest of the day is yours to relax, reflect and digest the truly unforgettable experience you just had in the water with the Whale Sharks. We will come together in the evening at an outdoor beachfront yoga space for our closing ceremony infused with a short yin yoga practice infused with sound healing and meditation before heading off to our final retreat family dinner at a nearby location.
Day 7: DEPARTURE ~ ISLA DE MUJERES TO CANCUN
May we bless the morning together and commemorate our final day in paradise through an intentionally crafted practice designed to nourish body, mind and spirit. This week's final heart offering will be a unique and creative blend of mindful movement, meditation, breath and sound, inspired by the energy from all of the elements that we explored throughout the week. After practice let's come together to reflect on an incredibly transformative week together over one last retreat family breakfast. Before packing up we will all say our goodbyes and the rest of the day is yours. If the airport is your next destination we will arrange transportation specific to your itinerary. 
Meals
Breakfasts, Lunches and Dinners throughout the course of the retreat.
Transport
All transport throughout the course of the retreat.
Accommodation
Dual Accommodation in the following resorts
One night – Casa Lucia
Three nights – Okaan Resort
Two nights – Ixchel Beach Hotel
Included activities
Yoga throughout the course of the program.
Entrances into Yokdzonot and Santuario Tzukan cenote.
Indigenous cooking classes.
Entrances into Chichen Itza Ruins.
Swimming with Whale Sharks off the coast of Isla de Mujeres.
Covid Requirements
All participants are required to test negative via an antigen test 72 hours prior to participating in the program.
We will be cognizant of all departure requirements in regards to re-entering the United States due to Covid-19 and will help organize any potential tests that may be required.